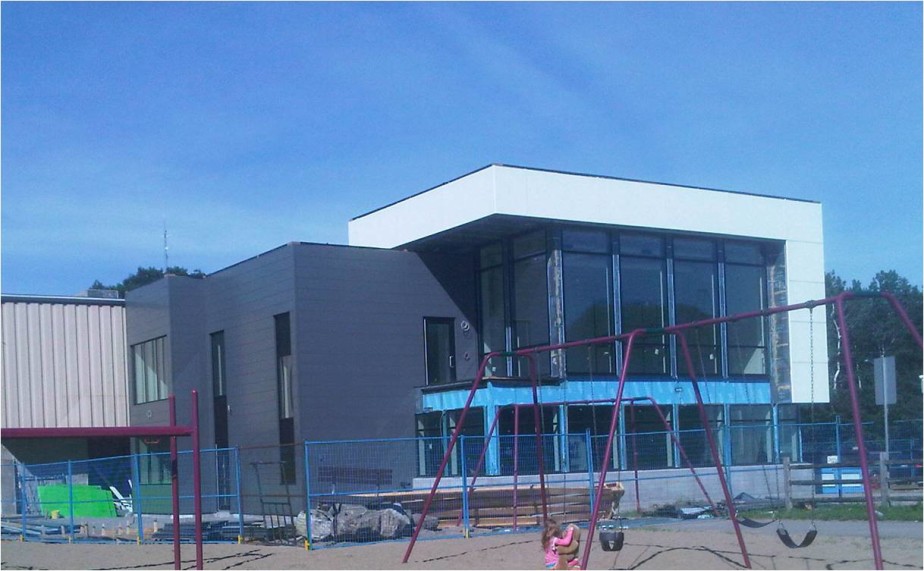 The Northwind Centre, formerly the Constance & Buckham's Bay Community Centre, is located at 262 Len Purcell Dr Woodlawn ON K0A 3M0. It makes five rooms available for public receptions, banquets, seminars, programs, service delivery, and parties. At 17,000 ft2 the facility is the largest, most modern, and best equipped of it's kind in rural Ottawa. All of our rooms are handicap accessible. Our  staff & volunteers can make your gathering or program worry free and more affordable than you might think.
Our Main Banquet Hall is suitable for any gathering from 60 to 210. Common uses include wedding receptions, retirement and birthday parties, anniversaries, charity events, business events, public meetings, the performing arts, and programs of all kinds.
Key Features:
5′ Round or 6′ rectangular tables
Performance Stage and lighting
Fully Licensed; reasonable prices with special wine selections on request
HD Projection with integrated 10' screen
Wi-Fi
Public Address System
Free parking
Caterer's Kitchen
Commercial dish-washer
Optional Services:
Linen table cloths
Stemware, china, cutlery
Linen service
Coat Check service
Set up and tear down
Liability Insurance
Our Link, Club, Studio & Multi-Purpose Rooms are suitable for gatherings from 15 to 65. Common uses include children's birthday parties, large family gatherings, baby showers, charity events, club meetings, business events, programs of all kinds, and public meetings.
Key Features:
5′ Round or 6′ rectangular tables
Fully Licensed; reasonable prices with special brands or wine on request (Multi-Purpose & Link Rooms)
Free parking
Access to Caterer's Kitchen or serving area
Sink & Counter
Integrated 10′ projection screen (Multi-Purpose Room)
Wi Fi
Big screen TV & pool table ( Club Room )
Optional Services:
Portable HD Projector
Linen table cloths
Stemware, china, cutlery
Wi-Fi
Linen service
Set up and tear down
Liability Insurance
Contact
262 Len Purcell Drive
Woodlawn, ON
K0A 3M0