Stonecrest Elementary School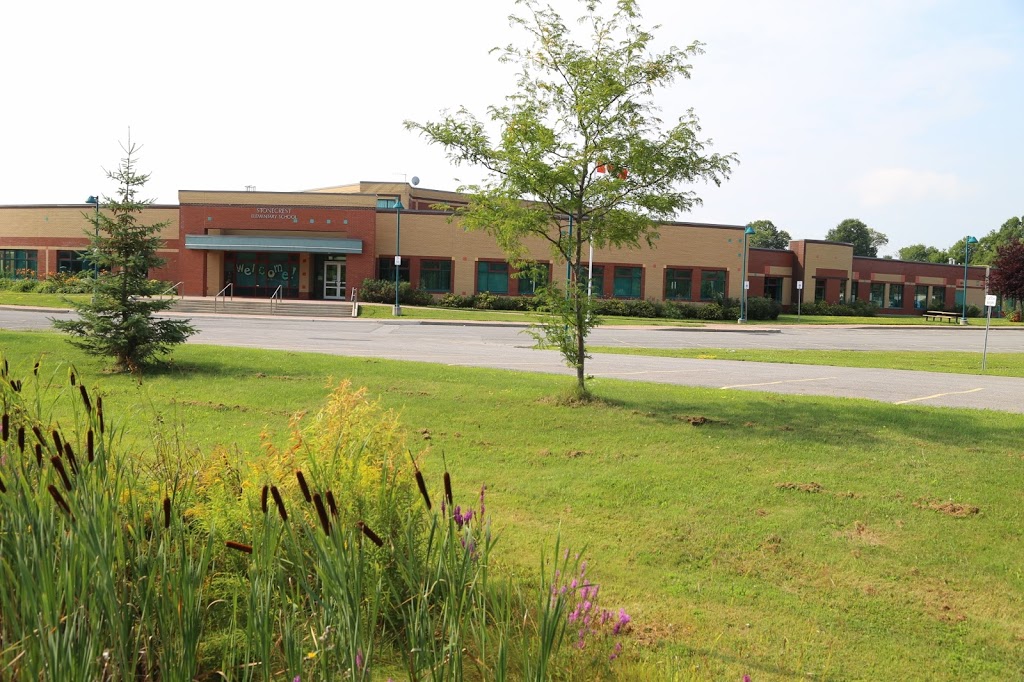 Welcome to Stonecrest E. S.
Stonecrest E. S. is a kindergarten to grade 8 dual track school. We currently have approximately 660 students. The school offers a variety of extra curricular activities to ensure students are not only engaged with academics, but also have opportunities to develop their social, emotional, and physical well-being.
The dedicated and caring staff are responsive to individual student needs and interests. They are constantly learning alongside the students and strive to create an inclusive, caring, and positive learning environment for all learners. I am also pleased to share that Ms. Laura Ladouceur, our Vice Principal is joining our team as of January 2020. We are both very proud to be part of the Stonecrest E.S. learning community.
At Stonecrest, we are fortunate to have a school council that works extremely hard to support students and staff. I encourage you to become involved in the many and varied activities the School Council runs throughout the year. If you would like additional information, please visit their website at: http://stonecrestcouncil.ca/
If you have questions, comments, or suggestions, please do not hesitate to contact me here at the school (613-832-5527) or via email (cindy.alce@ocdsb.ca)
Respectfully,
Ms. Cindy Alce
Principal
Contact
3791 Stonecrest Rd
Woodlawn, ON K0A 3M0